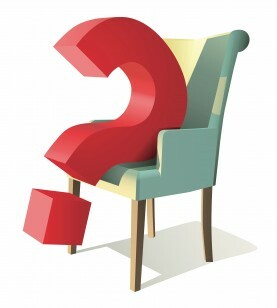 Many people are unsure how to choose a counsellor who is right for them. It can be overwhelming and raise many important questions. Before entrusting your emotional wellbeing to a counsellor, it is imperative you take the time to ensure the counsellor you are intending to see is appropriately qualified and meets professional standards.  It is in your best interests to understand the mandatory counselling standards and to make sure the counsellor you choose meets these recognised professional standards.
Frequently asked questions at Gwen Lavis Counselling Albury are:
1. What are your counselling qualifications and are they recognised by professional counselling bodies?
I currently hold a Masters of Counselling (UNE), a Postgraduate Diploma of Counselling (ACAP) and an Advanced Diploma of Counselling and Family Therapy (AIFC). Both my training and experience is recognised by the counselling profession with listing on the Australian Register of Counsellors and Psychotherapists.  I have completed Level 1 Training in Gottman Method Couples Therapy and am currently training in Level 2. In June 2013, I will have completed a Specialist Course in Couple Therapy through Relationships Australia, Victoria.
2. Are you a financial registered member of a professional body?
I hold the highest membership level – Level 4, of the Australian Counselling Association (ACA). ACA is Australia's largest single registration body for Counsellors and Psychotherapists with over 3,000 members. ACA serves a crucial role in advocating and advancing the profession of counselling and psychotherapy. This membership ensures my accountability and credibility as I must adhere to standards set by the Counselling Profession as a whole.  I must also maintain updated professional development and supervision.
3. Do you abide by a Code of Conduct that outlines my rights? Where can I obtain a copy?
As a Level 4 member of the Australian Counselling Association (ACA), I am bound by the ethics and standards of their Code of Ethics and Practice. This Code is for all members and sets out minimum standards in regard to a broad range of important matters such as confidentiality, boundaries and competence. Copies can be obtained from my office in Swift Street, Albury or the ACA website.
4. Do you have professional indemnity and public liability insurance?
It is an ethical requirement of professional membership to have current professional and public liability insurance. A copy of my current Certificate of Insurance is available for sighting upon request.
5. Do you receive regular professional supervision?
An important ethical requirement of all counsellors is to have regular professional supervision. This is for the protection of clients to ensure the highest possible standard of counselling practice and for the support and accountability of the counsellor.
I receive regular supervision from a highly qualified supervisor in Albury, with many years of experience, both as a therapist and supervisor.
6. How long is a normal counselling session?
Each counselling session lasts for approximately one hour. The number of counselling sessions will vary according to the nature of the matter presented.
7. What should I expect in a typical counselling session?
Whilst the content presented may vary, each counselling session consists of the client exploring their concerns. During the sessions, I will listen and ask appropriate questions to enable the client or clients to gain clarity and insight and discover ways they may go forward. Support is given to process emotions and practise new behaviours. I maintain a safe environment of respectful acceptance and confidentiality throughout the sessions.